Fresh Grade in an online communication tool for teachers, parents, and principals. It has many various applications for reporting and assessment, including digital portfolios, scores/grades, checklists, and anecdotal comments. It is very helpful for teachers wanting to document, track and highlight students learning. Teachers can use Fresh Grade to send out announcements. assignments, and activities online. They have the ability to communicate with the whole group of parents or select specific ones. The accessibility and timeliness of Fresh Grade supports parents' engagement with their students learning. This makes early intervention easy, especially because all parties (parents, teachers, principals) are all in the loop from the start. It can also be a tool for students' online journaling and self-reflection
.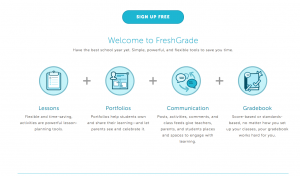 Fresh grade is open to anyone to use and it is easy to set up a classroom.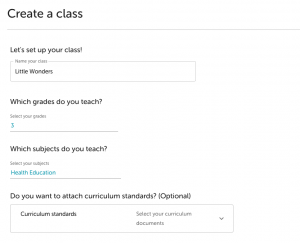 There are some concerns. Focusing on the quality of posts over quantity is urged. Teachers have the ability to document students' entire educational experience and all their work.  I am concerned with the psychological effect this might have on children knowing that so much of their life is being tracked and documented.  The over-structuring of children's lives and overbearingness of helicopter parenting continues to be an issue that society struggles with, and Fresh Grade definitely has the potential to step in that direction.
However, using Fresh Grade for ways that you would already communicate with parents has many benefits. For example, replacing paper handouts and announcements with online notifications saves lots of paper.